Your One Stop Community Shop for Top Quality Consignment Infant and Kids Clothing, Shoes, Toys, And Games.
Kinderbeez Boutique's approach to providing the Cowichan Valley with top quality infant, children, and maternity necessities as well as toys, games, and more means they can offer a great selection of top quality consignment items which they sell, and the original owner gets a portion of that sale. That's the beauty of Consignment; You bring in what you don't need, Kinderbeez Boutique sells it, a family gets what they need for less, and you get some of the profits!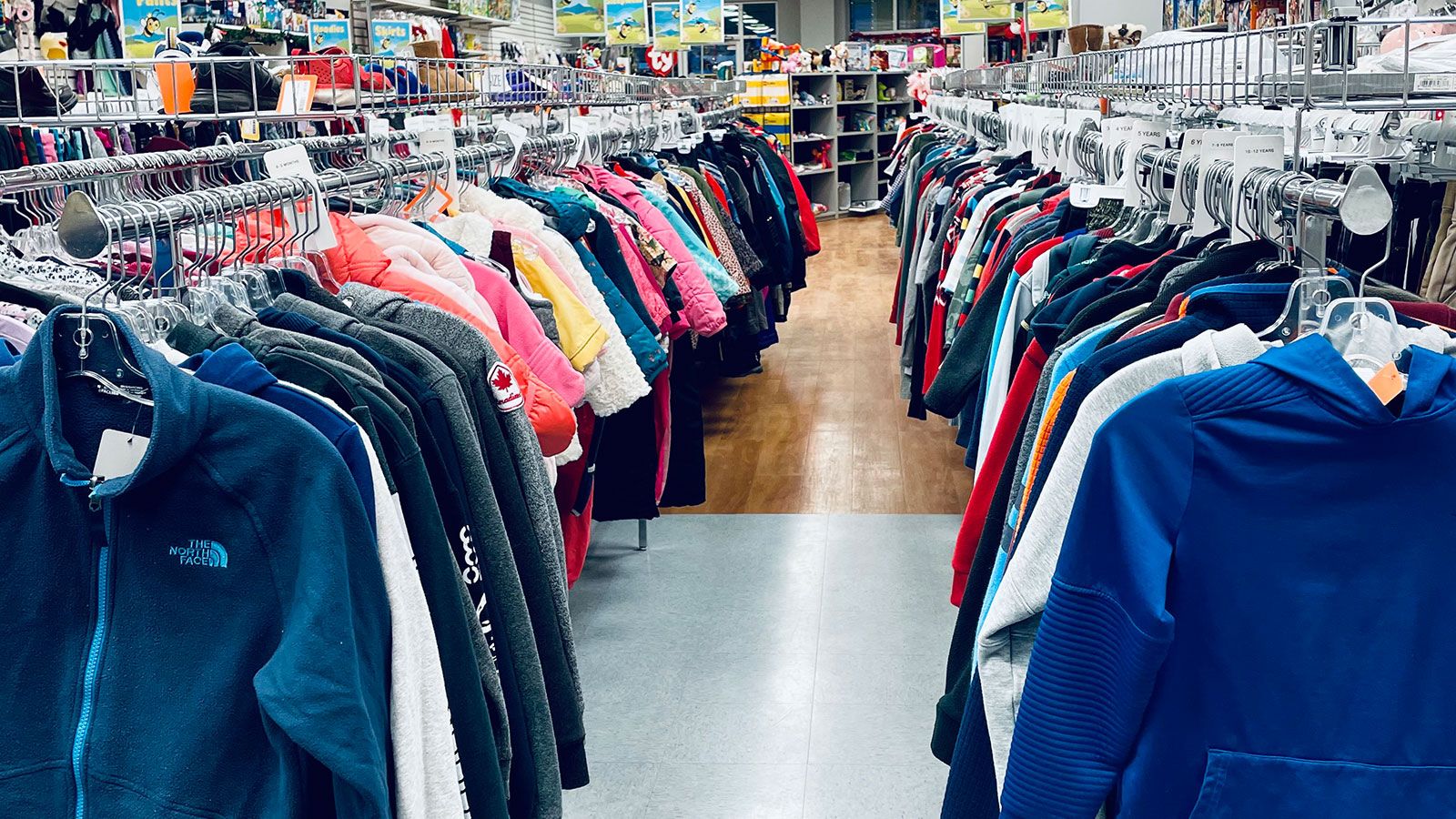 The only catch – your items must meet Kinderbeez Boutique's standard!
High Quality Means High Standards
When you're a parent shopping for your kids, quality is top of mind! That's why Kinderbeez boutique has a clear list of standards on their website (Kinderbeez Standards). They have standards for everything they accept from Clothes, to shoes, DVDs and CDs, and so much more. This standard allows Kinderbeez Boutique to confidently maintain the high quality they've been known for.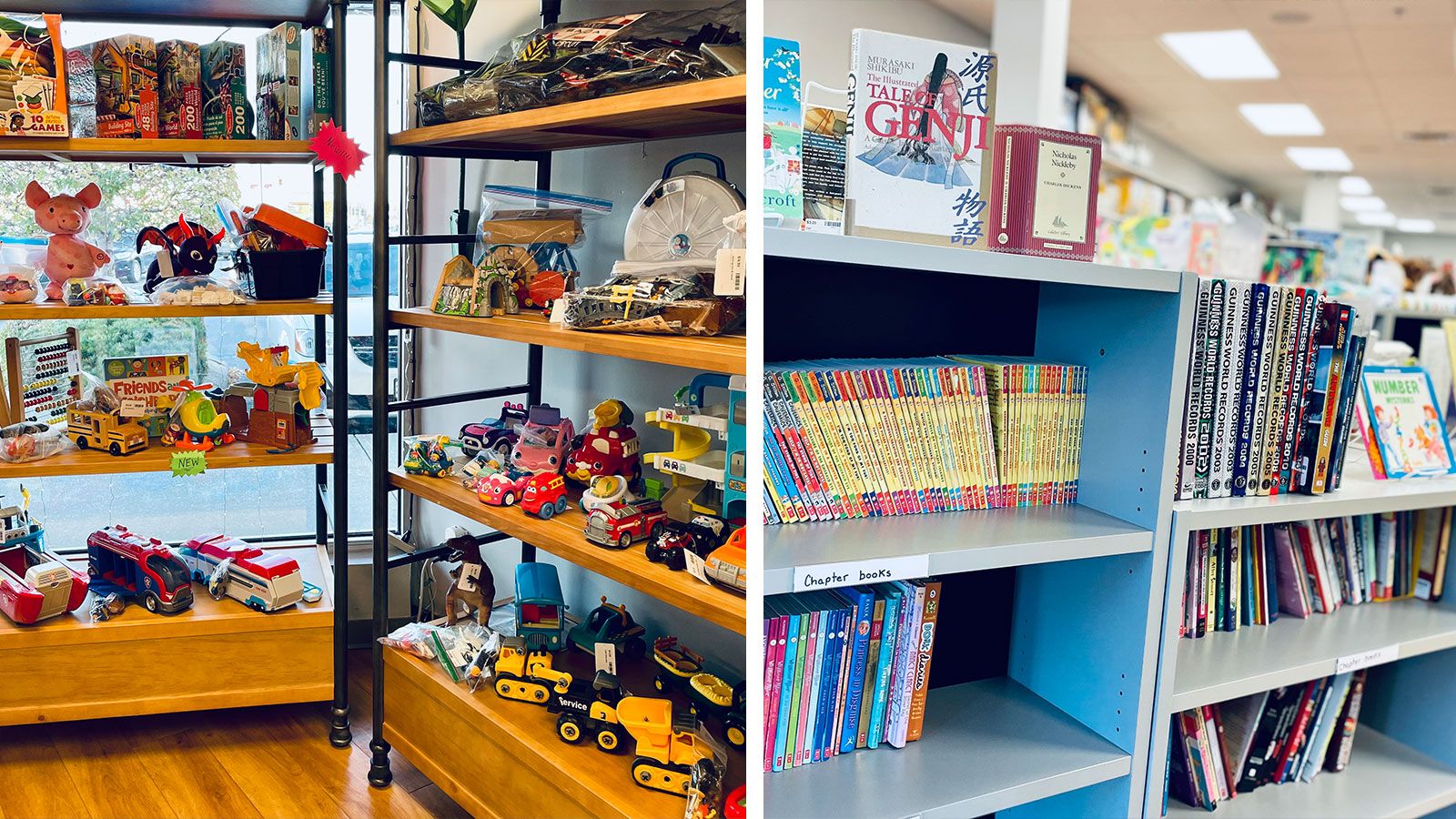 They inspect every item carefully, and make sure that every item meets that standard. Which means everyone at Kinderbeez Boutique knows their products better than the kids that play with them! This level of confidence is passed on to every parent who comes through their doors, and provides even more peace of mind!
The Rare Win-Win-Win!
As a consignment store, Kinderbeez Boutique sells top quality consignment items on behalf of the original owner who receives a percentage of the sale. It's one of the best ways for any one to responsibly declutter and make some money at the same time. And it gives Cowichan Valley families a great way to get the things they need for their infants and children while saving them money.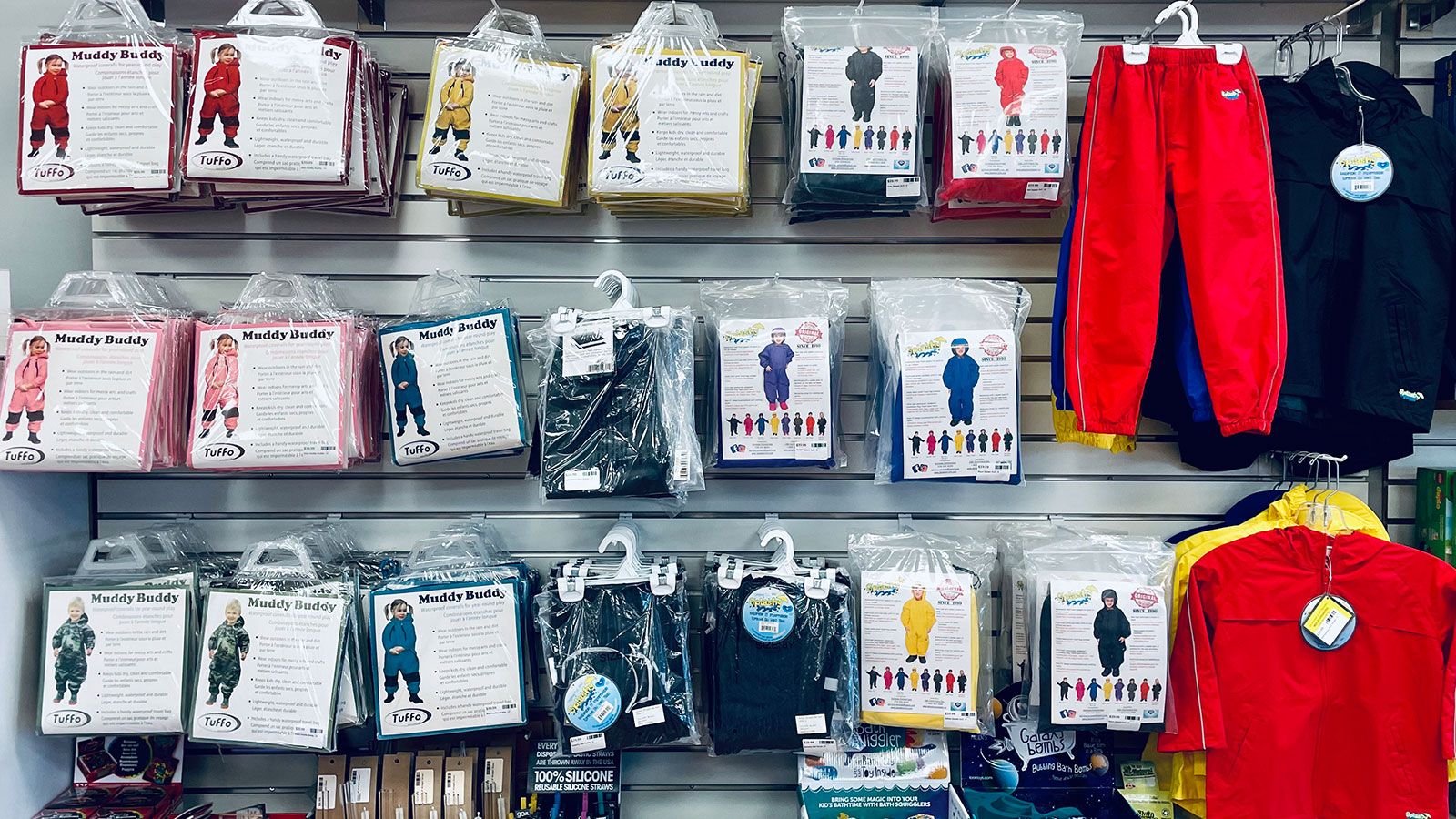 Another major benefit to Consignment is its environmental impact – or lack there of! Instead of seeing toys, puzzles, clothes, and so much more go to landfills; consignment gives these items a second life! You may not need those children's toys, or maternity clothes, but no one can use them when they're in the trash. Reduce how much you're throwing away with Kinderbeez Boutique.
That's a win on all sides; for the original owner, for the new owner, and the environment!
So Much Treasure, but No Need for a Map!
Kinderbeez Boutique strives to provide a clean, organized, child friendly, and inspirational shopping environment. They know shopping with young ones can get hectic, but with their welcoming layout and ability to assist everyone, you can take your time and find everything you need. Feel free to browse or ask any of the knowledgeable staff for advice and they'll be happy to help.
And They Sell New Too!
Kinderbeez Boutique prides themselves on their high-quality consignment items, but they know sometimes you just need something new! You'll find new items from Lego, Splashy, Tuffo, Tender Leaf Toys, Loot Bath, TY, and more. So Kinderbeez Boutique truly is your one stop shop for high quality consignment AND new items!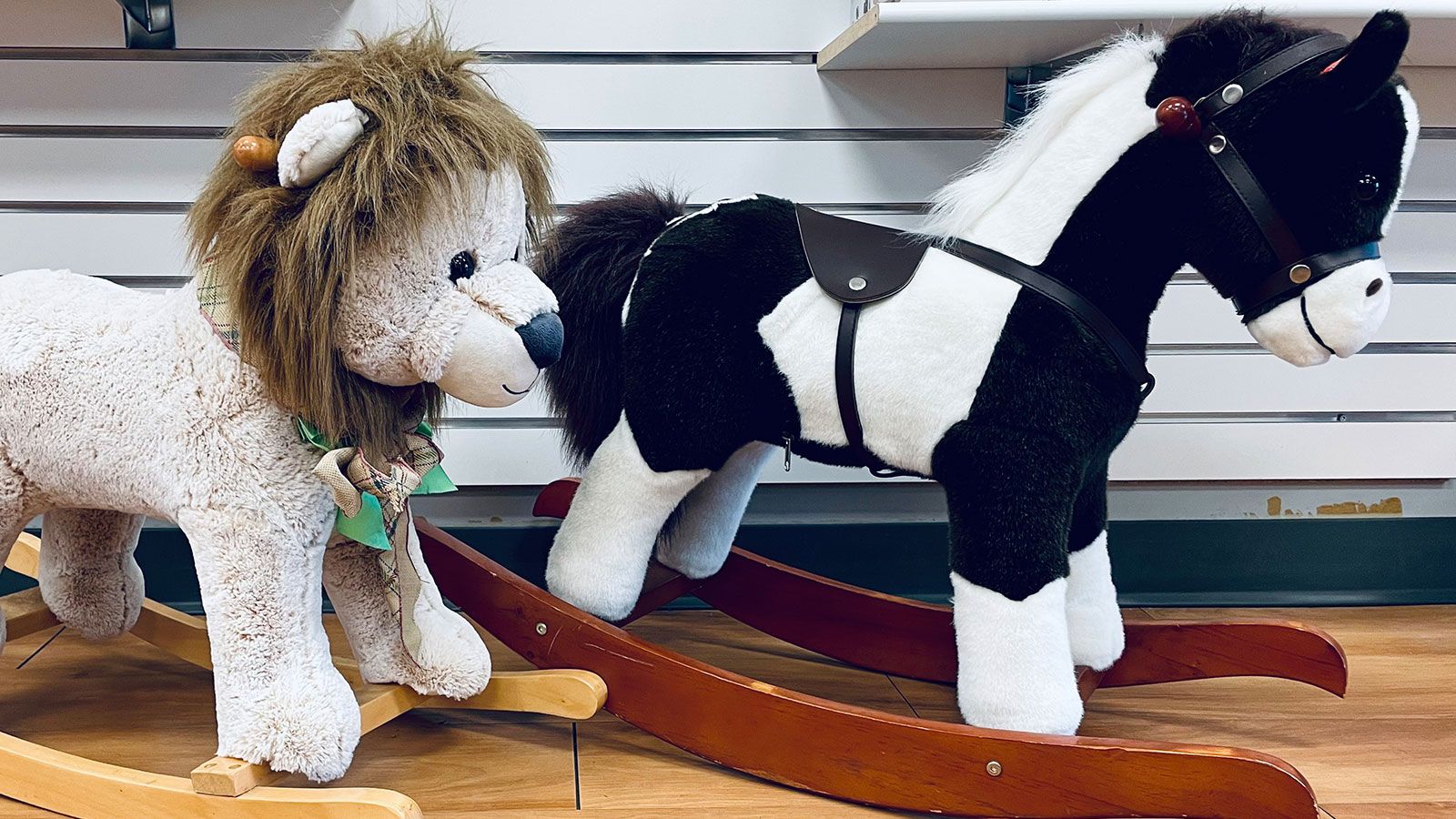 If you're looking for infant and maternity necessities, children's clothing, footwear, toys, games, and so much more – you have to visit Kinderbeez Boutique! They offer high quality consignment items, which helps give items a second life and out of landfills, or checkout their new items from Lego, Loot Bath, and more!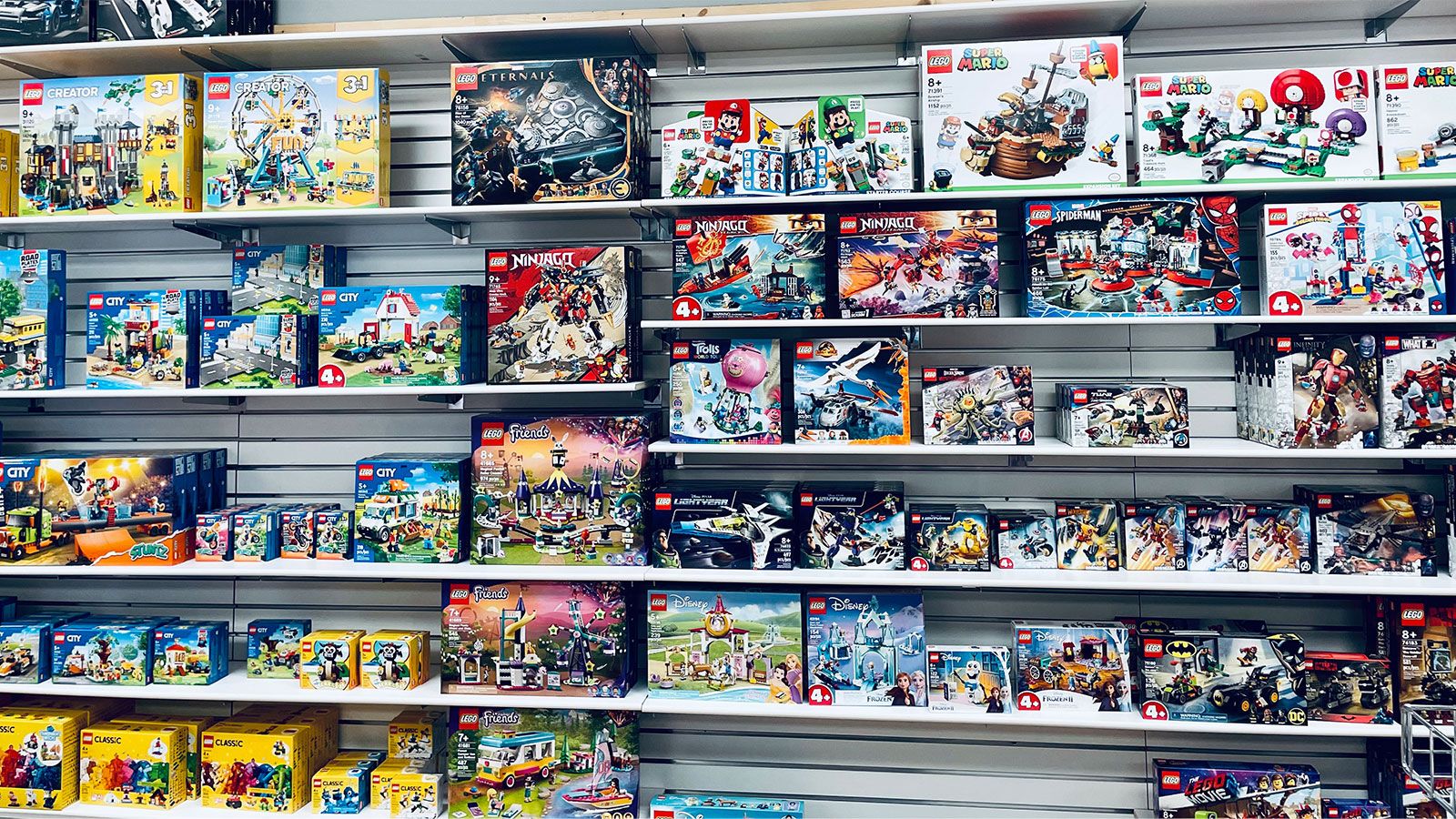 Visit Kinderbeez Boutique at 2763 Beverly Street in Duncan. Or check out their next intake, and consignment standards at Kinderbeez.ca. Or find more info on their Facebook page!
---

---