North Cowichan-Duncan RCMP are looking for a missing 27 year old woman.
Whitney Clayton has been reported missing since February 2nd. She was last seen in the morning of January 29th at Cowichan District Hospital. She's originally from the Terrace area.
"She is described as an Indigenous woman, 27 year-olds, approximately 5-foot-5 with a slim build," reads the missing persons report. "She was last seen with purple/pink shoulder-length hair. However, police received unconfirmed information that she may have shaved her head."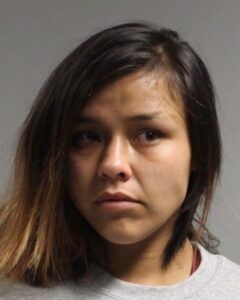 If you have any information on Clayton's whereabouts, you're asked to call North Cowichan-Duncan RCMP on their non-emergency line at 250-748-5522.