EMERGENCY KIT fundraiser for FKSS Dry Grad
Event Navigation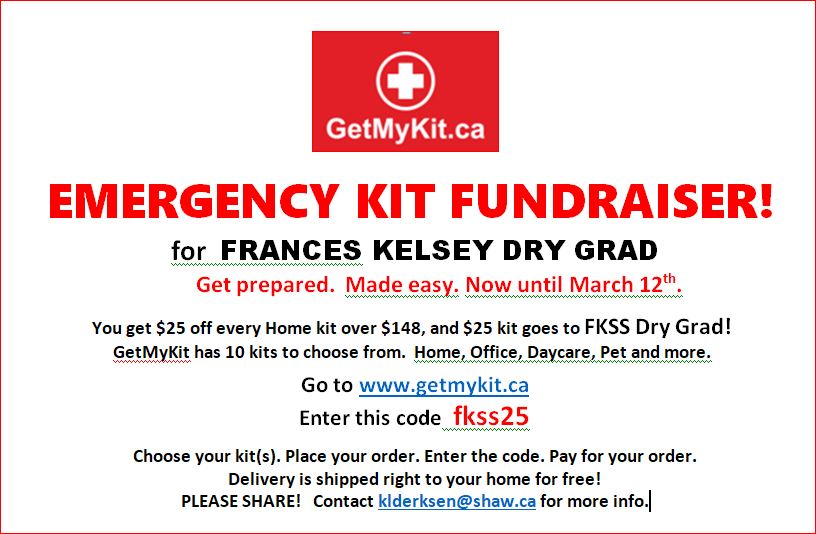 Emergency kits!! Have you put it off as long as I have? Here is a simple way to get prepared:
Go to www.getmykit.ca
Use promo code fkss25
Spend over $148 on a Home Emergency Kit and you get a $25 discount and FKSS Dry Grad gets $25!
Shipping is free directly to you.
Over 10 kits to choose from, various size home kits, office, daycare, pets! GetMyKit is located in Lantzville.
Thank you for supporting Dry Grad AND getting prepared!