RCMP in Nanaimo are investigating a couple of car fires early this morning.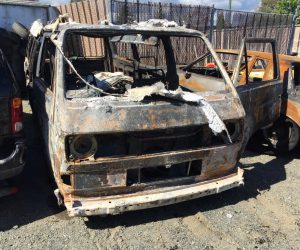 Constable Gary O'Brien says 4 cars appear to have been deliberately set on fire…..
O'Brien says an hour and a half later a 4th car on McGirr Road, about 3 kilometers north of the original location, was found on fire.
Police believe the fires were intentionally set with the gas cap remaining open on one of the cars.
Police are in touch with the registered owners of the cars and are asking any witnesses to come forward.