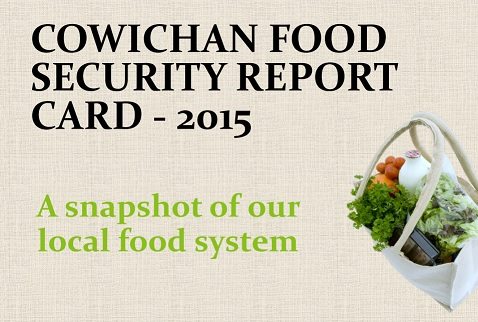 The Cowichan Green Community has compiled the 2015 Cowichan Food Security Report – with good news and bad news.
Executive Director Judy Stafford says the good news is that access to food is increasing with a growing number of farmers markets in the region, and an online farmers market. Plus, more people are showing interest and awareness in eating and growing local. On a less positive note, Stafford says there are more people accessing emergency food providers.
In 2015, The Duncan Salvation army handed out over 13-hundred food hampers, with 249 of those going to households of 6 or more. The Cowichan Basket Society served about 150 to 200 people in the soup kitchen every day and provided over 40 family hampers three times a week last year.
Stafford says the community needs to be more aware and understand the issues that many people in the Cowichan Valley face.
The
Food Security Report
was presented to the CVRD Board Meeting on Wednesday  at their regular meeting.