The preliminary results from the amalgamation vote are in.
While North Cowichan voted "yes", the City of Duncan voted a resounding "no".
The final preliminary results were 3,051 on the "yes" side in North Cowichan while 2,140 voted "no" to amalgamation.
That's 911 higher for the "yes" side.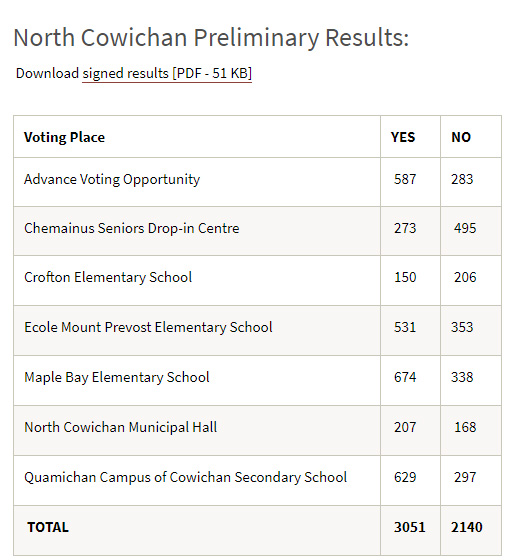 For Duncan, however, just 395 said "yes" while 835 said "no", a difference of 440 for the "no" side.

At, 1,230 voters in Duncan, the turnout was around 32 per cent while in North Cowichan, at 5191, the voter turnout was around the 23 per cent mark.
The results, which are preliminary, should be official by Monday afternoon.