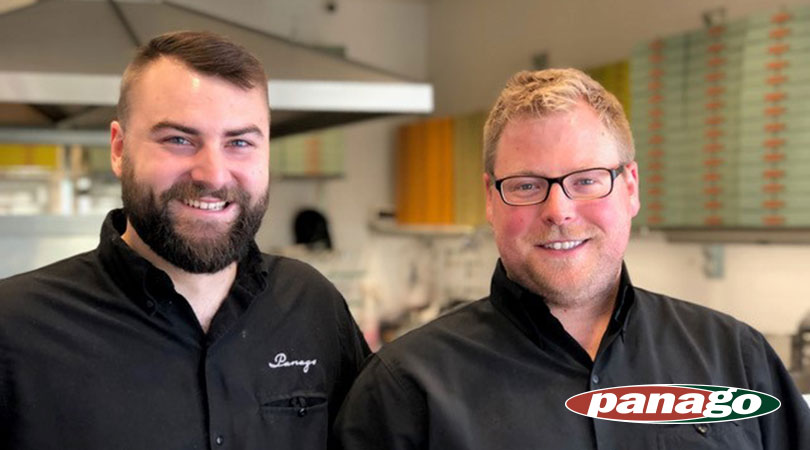 How Good Food and Good People Can Bring a Community Together.
Everybody loves pizza! That's why Matthew Huotari and Brennan Morgan opened a new Panago Pizza location in Mill Bay August 1, 2018. This is the business partners' second location in the Cowichan Valley in addition to the store in Duncan.
The Passion for Pizza Started Early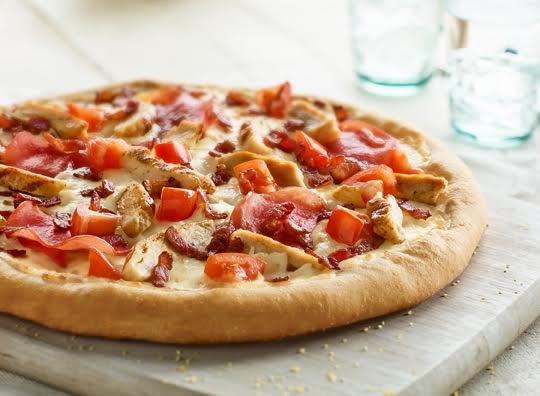 Matthew and Brennan met in 2012 while Matt was attending Vancouver Island University in Nanaimo and Brennan was working at Island Savings.
Matthew started his first job at 16 at the Maple Ridge Panago location. Then, he worked as a driver at the North Nanaimo Panago while completing his BBA and continued to grow within the company; becoming a supervisor, then assistant manager, and eventually a franchisee.
Brennan started working on a dairy farm when he was just 10 years old. It was the first of many challenging jobs where he would develop his strong work ethic and leadership skills. And after Brennan joined Matthew's team at the Duncan Panago location, it was clear to both of them that they would form a great partnership.
Great pizza can bring people together. And both Matthew and Brennan share a passion for Panago and delivering quality food and uncompromising customer service to their communities. Working together, they feed off each other's strengths. Matt's business sense and ability to weave himself and his team into the Cowichan Valley… and Brennan's exceptional customer service and ability to motivate teams… are what have made the Duncan Panago store such a success.
Something for Everyone
Matt and Brennan are proud that Panago delivers a unique pizza experience with over 35 recipe pizzas, fresh made salads, breadsticks and fire grilled wings. There's definitely something for everyone. And because better pizza starts with quality ingredients, Panago offers a variety of fresh, quality toppings, including ham, Italian sausage, pepperoni and salami made from pork raised without the use of antibiotics – along with 100% organic Italian tomato sauce.
What's Your Favourite Pizza?
Matt and Brennan welcome you to come discover your new favourite recipe as they spread the pizza-love from their new location in Mill Bay.
---

Panago Pizza in Mill Bay – with delivery to Mill Bay, Cobble Hill, and Shawnigan Lake.
Call 310-0001 or www.panago.com to order online.
Visit the Mill Bay location at C – 825 Deloume Road (next to McDonald's and Tim Hortons in Mill Bay Village)
Hours of operation:
Sunday-Thursday 11a.m. – Midnight
Friday-Saturday 11a.m. – 1a.m.
---