With the incumbent mayor of Duncan, Phil Kent, not running again in the fall election the City will have a new mayor.
And, now there are three in the running for the top job.
Sharon Jackson, a seven-term councilor with the City of Duncan, has submitted her official nomination papers to run for the mayor's chair.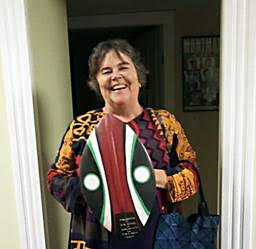 She said she's not overly concerned about the policing issue because the city prepared for the additional cost a long time ago.
She said, "We are not going to have to pay until 2022, just before the next election, we have put money aside to, sort of, buffer it, so we might be looking at a 3 or 4 per cent tax increase which is significant enough, but it's not going to be a gigantic 25 per cent tax increase."
Jackson said she would plan to stay the course and has been out talking to people to find out what's important to them.
Those issues include, "Getting carbon neutral as quickly as possible, having a healthy, vibrant economically sound community, all those kinds of things."
She said she wants, "To focus on things which are important to people which are their neighbourhoods and not overlooking economic development."
Jackson said she's got the corporate memory for the job and believes in working cooperatively when people have the City's best interest at heart.
Martin Barker said he is a tax paying resident, a landlord in Duncan and operates a business in Duncan and he's thrown his name in the ring.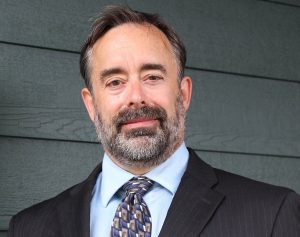 He said once the population hits 5,000 the City will see it's policing costs increase substantially and that money will have to come from somewhere.
Barker said, "Policing is likely to be an issue at the next census. Right now the City has been using that money for infrastructure but once we start paying policing we are still going to have to upgrade our infrastructure so there's going to be a real balance between tax hikes, services, infrastructure upgrades, and I don't think it's fair to the people of Duncan that their leadership will not share in whatever pain we decide to give ourselves."
The other candidate vying for the mayor's chair is Daniel Helmer, a resident of Cowichan Bay who manages the Health and Wealth Centre on Trunk Road.
His top priority is aimed at street drug users who, he says, are getting younger and more aggressive.
He said, "We have to have some sort of deterrent and if they are on private property, you ask them to leave and they refuse and the RCMP have to come in then they should be searched and their stuff should be taken away from them."
Helmer added something needs to be done about the lack of parking in downtown Duncan, the sewer and water work needs to get done faster and due to impending increased policing costs, some initiatives, like rainbow sidewalks and the greenery along the TransCanada should be cut.