The Shawnigan Lake RCMP say a missing 77-year-old woman has been located and is safe.
===========
Shawnigan Lake RCMP is looking for a 77-year-old Cobble Hill woman who was last seen on Tuesday afternoon.
Barbara Munroe is described as standing five foot six with a slim build and short grey hair, black pants, and a black jacket
She was reportedly driving a brown, 2005 Hyundai Accent with licence plate number AVC 517 and told her husband she was going to the pool in their retirement community.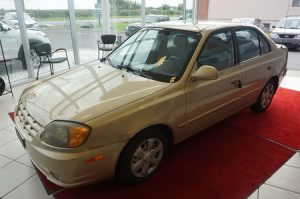 RCMP say her credit card was used at a Petro-Canada gas station in Duncan and police don't know where she went after that.
Munroe has a bad right hip, walks with a limp, and suffers from a medical condition and if you see Munroe or her vehicle, you are asked to call your local RCMP detachment.
A picture of Munroe and her car is available on our website.
(kc_sept19-18)