In the lead-up to the civic elections, we posed the following basic questions to candidates:
Describe yourself and your experience.
Why did you decide to run for mayor?
What do you think are the most important issues in North Cowichan?
Do you live within North Cowichan?
Do you have a website or Facebook page where people can get more information about you and what is it?
These are their answers (verbatim) and in the order they were received.  Check back often, as we will update this page as answers come in.
==========
Al Siebring – Current Councilor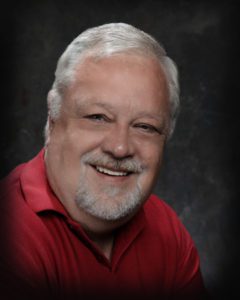 Describe yourself and your experience.
I moved to the Cowichan Valley when I was just 5 years old, and grew up on a dairy farm near Cobble Hill. After finishing Cow Hi (class of '75), I left the Valley, and spent the next 22 years living and working all over Canada and parts of the USA as a radio newscaster.
The work included regular coverage of civic politics in Edmonton, Calgary, and Regina, as well as stints as a Legislative Affairs reporter in both the Alberta and Saskatchewan Legislatures. I learned a lot about politics and governance during that time. I watched how things worked, and just as importantly, saw things that absolutely did not work.
In 1999, I decided to move "home". For the next 9 years, I devoted my life to community involvement here in the Valley; everything from acting as the emcee for Tour de Rock events and Cowichan Valley Capitals games to the refurbishing of the old War Memorial atop Mt. Prevost. All of this while operating my own retail business in downtown Duncan while simultaneously working at CKAY and then SUN-FM. I also spent several years as a columnist with the Cowichan Valley Citizen.
First elected in 2008, I have now completed three terms on North Cowichan Council.
Highlights of my 10 years in local government include chairing the Protective Services, Public Works, Agriculture and Parks and Recreation Committees. I've also had a seat at the Island Savings Centre Commission for all three terms. Since 2016, I have been an appointed member of the Local Government Contract Management Committee, which oversees the administration of the contract governing the relationship between the Province and all BC municipalities that utilize the RCMP for their policing.
I'm also only the fourth municipal politician in BC to be awarded a "Level 3 – Certificate of Excellence in Local Government Leadership". That's the highest level of governance competency awarded by the Local Government Leadership Academy.
I'm happily married, the father of 3 children and a proud grandfather to 9 little ones, who all live in Alberta and Ontario.
Why did you decide to run for mayor?
I am increasingly concerned about government "over-reach" at the North Cowichan Council table.  Like every other candidate who's running (both for the Mayor and the Councillor positions), I want to make this a better place to live.  But where each of the candidates may differ is in the definition of what constitutes "better."  To me, it means a place where local government understands the limitations of what it can (and should) be doing, both fiscally, legally, and socially.
Fiscally, we do not have unlimited resources to address every issue that is brought before us.  Our taxpayers are reaching the limit of their ability to pay for the ever-increasing load put on them by both local and regional governments (North Cowichan & the CVRD).
We need to remember that legally, the core municipal responsibilities involve roads/sidewalks, police/fire protection, water/sewer, garbage/recycling, parks/recreation, and land use planning.  When we stray beyond those core responsibilities into trying to fix social problems, we do one of two things.  We either increase the tax burden unsustainably, or we enter into those new services at the expense of the things we should be doing.
Much as some people might might like us to, we simply can't afford to fix everything.  The reality is that many of the things we are being called upon to deal with fall within either provincial or federal responsibility precisely because senior governments have much larger capacity to deal with them than we do.  So rather than expecting local taxpayers to foot the bill for these things, we should continue to advocate strongly for Victoria and Ottawa to do their job(s) on things such as affordable housing, mental health, addictions, child care, watershed management, and others.
What do you think are the most important issues in North Cowichan?
We need sustainable, orderly, and well-managed growth.  Surveys have consistently shown that one of the things that our residents value most about living here is the "rural character" of the municipality.  That needs to be preserved, but we also need to acknowledge that we are facing tremendous opportunities for economic growth and population increase.  The number one challenge for the incoming Council will be to balance these seemingly competing interests in a way that doesn't stifle growth, but still maintains the essentially rural character of the area.
The other thing I've seen in my ten years on Council is a vastly increased expectation of "public consultation," especially when it comes to land use decisions.  While we have improved in this area in recent years, there is still work to be done.  For example, we need to push the province to do away with the antiquated rules around "notifications" of things like Public Hearings on rezoning applications.  In a wired world, there should be no reason we can't do more online notifications, rather than having to rely exclusively on newspaper advertising to "get the word out."   Also, this consultation has to be done within a structure that recognizes that according the the law, it's Council that has the final say on things such as development applications; we can't let so-called "community groups" take over that role by allowing them to exercise what amounts to a veto on those applications.
Do you live within North Cowichan?
Yes.  With the exception of 6 months in an apartment in the City of Duncan in 2005, I have lived in various parts of North Cowichan (Crofton, Berkey's Corner, Maple Bay, and now Chemainus), since my return to the Valley in 1999.
Do you have a website or Facebook page where people can get more information about you and what is it?
www.facebook.com/alsiebringformayor
[email protected]
============
Jon Lefebure – Incumbent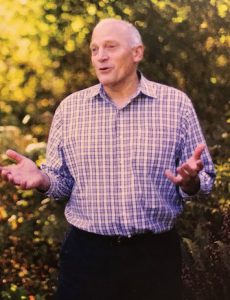 My name is Jon Lefebure and I have been Mayor for 13 years, a director on the CVRD Board for 13 years and Chair of the Board for 5 years. I am a family man with 2 grown children. My wife Marlene and I have been together for almost 40 years. Together we manage a construction and property management company that I started as a Siding Company when I was in University, 50 years ago. I received a BA with a major in Political Science. We have lived in Chemainus for the last 27 years and made many friends over that time.
We are currently facing a number of serious issues and I want to be in office to deal with them. We have been working on the affordable housing crisis for several years now and have brought forward a referendum question for an Affordable Housing function at the CVRD. If that passes, we will have seed money to move affordable housing projects forward and attract millions in capital funding from the $47 billion allocated to affordable housing by the federal and provincial governments. The second referendum would provide funding for work on the protection of drinking water and watershed protection. This too is very important because we have critical issues around water quality and quantity today, and the planning has not been done to ensure that we will be able to supply the needs of our community in the decades to come.
I am also very committed to building relationships with First Nations as we continue our work as a community on Truth and Reconciliation.
These are the issues that I am passionate about. How we deal with them as a community will shape our future.
Please visit      jonlefebure.com      to see videos and blog posts on my position.
=======================
Joyce Behnsen – Current Councilor – has not responded to our questions