In the lead-up to the civic elections, we asked School District trustee candidates a couple of basic questions:
Describe yourself and your experience.
What prompted you to run in your School District?
Do you live within the District you are hoping to represent?
Do you have a website or Facebook page where people can get more information about you and what is it?
Below, are their answers, as they have been received.
==================
Charlene McKay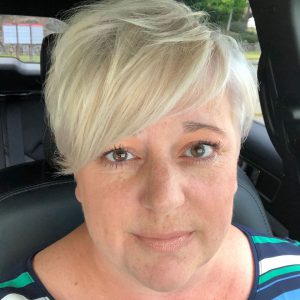 Describe yourself and your experience:
I am a wife and mother of 2 daughters, who has been involved as a volunteer in our school district for the past 6 years.  I am self-employed as a medical transcriptionist.
For the past 4 years, I have represented parents at the Board of Education and District level in School District 68 on various committees and working groups.  This representation included advocating at the Education and Business Committees on behalf of the District Parent Advisory Council.  Other SD68 working groups I have been involved with include the Educational Technology Advisory Group, Safe Schools Committee (formerly Sexual Orientation and Gender Identity, and Multicultural Race Relations Committees), School Calendar Working Group, and several consultations and working groups related to schools, facilities, and the Enhanced Learning Framework.  My commitment to representing parents and PACs included over 275 meetings in the areas noted above.  This is in addition to the time I happily spend helping at my children's school.
What prompted you to run in your school district?
Running for school trustee feels like the natural next step for me.  I would like to broaden the representation that I have been able to bring to Board of Education Committees by representing a larger voter base including students and other educational stakeholders.
Do you live within the district you hope to represent?
Yes, I do.  We live in North Nanaimo and have students attending elementary in grades 6 and 2.
Do you have a website or Facebook page where people can get more information about you and what is it?
=======================
Bill Robinson – Incumbent
Describe yourself and your experience.
For more than thirty years, my personal mission statement has been: "To motivate myself and those I reach to seek out and activate the best in ourselves and each other." Since then I have pursued that mission through my various careers as a major market broadcaster, local newspaper columnist, inspirational speaker, teacher and, for the past seven years, as a SD68 trustee.
My goal is to continue to bring a calm voice of reason to the board; one that comes with no baggage and no hidden agenda other than a passionate commitment to help students and teaching professionals be the best they can be. I will pursue this goal through persistence, team work, consensus building and collaboration.
When once again asking for your vote as a School District 68 Trustee, the guiding principles I commit to are: to always do the right thing for the district as a whole, not the politically smart thing; to stand as a staunch defender and promoter of our public education system; to use my career-long experience and acquired skill-sets to inspire and motivate students, teachers, other staff members and partners to be the best they can be.
What prompted you to run in your School District?
 I have a long standing interest in working with youth. For instance, back in 1973 I started the Nanaimo Interact Club, a high school Rotary Club, which supported a school I worked with in Zimbabwe. Specifically they raised money to support AIDS orphans. They raised $20,000 over the first two years and made a huge difference for many students in Zimbabwe, while gaining a whole lot of experience for themselves.
A few years ago, one of the students in that group, a 2006 graduate and current Ontario Risk Management Specialist with an MBA, sent me an email, which said: "You're a big part of the reason I have been successful. I was very fortunate to have a mentor like you when I was in high school." During that same period of time one of our teachers sent me the following email: "Students walk away from conversations with Bill feeling empowered by the belief he instils in them of their ability to bring change to themselves, their community and their world."
It's experiences like this, and there are many more, that prompted by to run as a Sd68 Trustee.
Do you live within the District you are hoping to represent?
Yes I do.
Do you have a website or Facebook page where people can get more information about you and what is it?
My web site is www.electbillrobinson.ca. I am on Facebook as "Bill Robinson, Nanaimo" and I have a special page www.facebook.com/electbill.
Here is my 2018 platform in case you would like it:
IF RE-ELECTED I WILL:
Give priority to developing an updated facilities plan. This is essential because of the stress placed on the required number of classrooms due to the Supreme Court class size and composition decision and now our growing student population resulting from our city's growth. Therefore I will work with the board, staff, unions, DPAC and other partners to ensure that appropriate facilities are available as required. A review of catchment areas is definitely something I will support.
Continue as co-chair of our board appointed Reconciliation Committee and, as I have for the past five years, carry on taking a leadership position promoting our Hul'qumi'num language and culture programs while working to improve our Indigenous grad rates.
Continue as vice chair – or chair – of the Education Committee.
I believe that Community School Coordinators play an important role in our district. I will work to see those positions maintained.
I will initiate a board discussion/debate regarding the value of our French Emersion lottery system. I'm not sure that this system is best for parents and students.
I believe one of the most important things I do is to ensure that I arrange frequent visits with teachers during their lunch hour. I will definitely continue this practice.
Last year I drew attention to the need for an accessible playground at Georgia Avenue Community School, home of our Life Skills class. First steps have been taken in that direction. I will work to see that playground completed this year.
I will definitely promote and grow THE BEST ME I CAN BE program that I created and piloted this past school yearhttps://youtu.be/TXJMdOv5hFA — The program is designed to build self-esteem and self-confidence in all students, especially those who have not been reaching their true potential.
I will also work to encourage parents, staff and students to nominate a minimum of twenty exceptional teachers, administrators, support staffand senior management for the Premier's Awards for Excellence in Education — I believe the more we celebrate excellence, the more excellence we will grow in support of our students.
========================
Richard Finnegan
Describe yourself and your experience.
ABOUT
Richard Finnegan, Director of Finn & Assoc. Canadian-born and trained, Richard Finnegan practiced with modernist firm di Castri Architects and taught at the Pacific Design College before relocating to the British Virgin Islands in 1998 to work as a Director at RDP Architects, Engineers + Interiors.
An advocate of preserving heritage structures, Richard is also committed to designing new buildings that are socially, economically and environmentally responsible.I've been in Nanaimo since 1972 with my parents (Dr. & Mrs. William Finnegan) with stints working overseas. I'm married with 3 children and live steps from my child hood home in Departure Bay.Besides work and family, I believe in contributing my time and expertise to Boards and Committees that benefit the City of Nanaimo.
EXPERIENCE
· Nanaimo Unique Kids Org., Disabled Kids Learning Center, Board Member 2017 – Present
· City of Nanaimo – Planning & Transportation Comittee 2015 – Present
· Finn & Assoc. Design, Director 2011- Present
· Member of Chamber of Commerce (Nanaimo)
· City of Nanaimo – Board of Variance 2016-2018
· City of Nanaimo – Design Panel 2016 -2018
· City of Nanaimo – Environment Committee 2015-2017
· City of Nanaimo – Heritage & Culture Committee 2015-2017
· Rotary International (Nanaimo), Director 2014-2016
· RDP Architects, Director 1998-2004
· Instructor , Pacific Design Academy 1996-1998
What prompted you to run in your School District?
I have 3 kids in School and I have concerns about the closure of schools, overcrowding of class rooms and a lack of planning for our growing community.
Do you live within the District you are hoping to represent?
Yes
Do you have a website or Facebook page where people can get more information about you and what is it?
www.RichardFinnegan.ca
www.facebook.com/electrichardfinnegan
====================
Greg Keller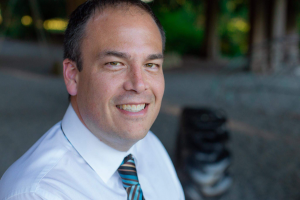 Describe yourself and your experience.
I am a Registered Professional Planner with 14 years experience working in a local government setting working with community groups, senior governments, indigenous communities, and other stakeholders on Official Community Plans, development applications, and other community projects. I am a parent of two children who attend elementary school. I am a strong defender of the public education system and an advocate for students, workers, and families. I am also a founding member and one of the Director's of the Coast Emergency Communications Association, a registered charitable society that provides emergency radio communications in times of need.
What prompted you to run in your School District?
I have seen how hard it has been for students and families struggling with recent school closures, not being able to access preferred schools and educational programs and services. I seen the impacts that closing schools has had in a time of increasing enrollment. I am running to bring a voice of reason, increased stability and more consistency to our School District in support of student success for all students regardless of race, religion, ethnicity, socioeconomic status, or sexual/gender orientation.
Do you live within the District you are hoping to represent?
Yes, I live in Nanaimo. The Nanaimo Ladysmith School District is responsible for public education in the District of Lantzville, City of Nanaimo, Town of Ladysmith, and Regional District of Nanaimo Electoral Areas A (Cedar, Cassidy, South Wellington), B (Gabriola Island), and C (Jingle Pot, Extension, Nanaimo Lakes).
Do you have a website or Facebook page where people can get more information about you and what is it?
www.electgregkeller.com,   Elect Greg Keller on Facebook,  @gregbkeller on Instagram
====================
Corinne Furtmann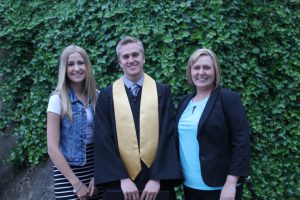 I am a 45 year old single Mom to two kids, aged 22 and 19, both successful graduates of Nanaimo Ladysmith Public Schools. With a background in healthcare, many may know me from my work with Dr. Jeffrey Somerville, and some may know me from my previous work co-instructing the MOA Program at Vancouver Island University.  I was an active participant on various committees, parent advisory councils and volunteer groups in my children's public school careers. I have no personal or predetermined agenda coming into this election – I simply want to remain open minded & respectful to all parents, students, teachers, staff, First Nations partners and community regarding the educational needs of our students.
As for what prompted me to run for a trustee seat, I have had a growing interest in public service for some time, further fuelled by the 'north versus south' mentality that seems to be escalating in our district.  At the suggestion of a couple friends, I started to give it further thought. My final decision was made after discussion with my kids, a couple school district staff, and also a couple school district trustees. With their support, I decided to join the race. It is my sincere goal to represent ALL students of our district fairly, regardless of address.
I am born & raised on Vancouver Island and have called Nanaimo 'home' for the past 25 years. I have lived (and my children have attended schools) in both north and south Nanaimo, and I previously call Cinnabar Valley/Chase River my home sweet home.
I can be reached through my Facebook page (Corinne Furtmann for Nanaimo Ladysmith Public School Trustee) or by email: 
[email protected]
. I also have a webpage – 
[email protected]
I welcome contact from parents & the community, and will do my best to address all questions/concerns.
===================
Bill Bard – Served prior to 2014
Thank you for asking Candidates for background information and their platforms. Thank you particularly for including School Trustee Candidates in your request as we are most commonly ignored by almost every other media outlet. With a budget of about $160 Million dollars and the most direct influence on todays Learners SD 68 is overlooked by many because they don't "have children in schools" or don't think they CAN vote because they believe the School District boundaries end at the City limits!
As a candidate with experience on this Board, I felt it necessary to run again due to what has been blatant partisanship and fiscal buffoonery by the current Board. It's time to right this ship. To put this derailed Train back on its tracks!
Please feel free to check out my campaign website at billbard.ca for details on what I can bring to Public Education here in Nanaimo Ladysmith Public Schools.
==================
Patti Grand
Describe yourself and your experience.  I am a retired Interior Designer, Kitchen Disgner, Grandmother of 5(all in Ontario) and was a Trustee for 13 years before moving to BC. I have been a BC Foster Mom and heavily involved in Arts.
What prompted you to run in your School District?   I have some great experience to better the delivery of education to our underserved/underfunded District SD68
Do you live within the District you are hoping to represent?  Yes I do and I love my community, it is still recovering from the impact of school closures and now the results of school crowding – planning changes need to be allowed at the provincial level.

Do you have a website or Facebook page where people can get more information about you and what is it?
I do and I will not have ugly expensive signs posted with a proliferation of confusing promises – so a search for Patti Grand should help your readers find me next week
Email to me [email protected] will get a personal response, my phone is 250-323-3113
I will also let you know the following:
I have 13 years of experience, as I was a Trustee in Ontario and helped our board to get the first of several magnet schools to address the varying needs of our students. I also worked with a group that 'bridged' the curriculum to create post secondary credits.
I have a lifelong record of supporting Gay Rights, and naturally that would now include and welcome SOGI.
One of my early childhood friends knew he was gay when I had no idea what that meant, we were each other's best dance partners and he always walked me home with my best friend Susan who also loved to dance with him.
Paul would affectionately kiss each of us goodnight on our forehead. We both loved that we could have had so much fun and not have to face the usual groping that other young boys attempted.  We were 12, in grade 8 and did a lot of babysitting – too young to date.
Little did we know how much Paul was  suffering through, none of us had any knowledge about Gender confusion.
5 years later I was studying Interior Design at The Ontario College of Art, now known as OCAD University in Toronto and I had many gay & lesbian classmates. They were finally in an environment that didn't judge them and you could feel the relief and freedom they experienced.
It is a shame that it has taken so many years to accept this is a choice they didn't make and clearly didn't understand either.  The 2016 direction to include the delivery of inclusive sex education will help with so many aspects of this and assist kids to feel they matter, as well as reducing the bullying, emotional blackmail and fear relative to questioning gender orientation.
My life has been surrounded by amazing artists who have demonstrated unconditional friendship over the years, my own beloved brother-in-law married his husband 8 years ago after a lifetime of threats and blackmail until he finally had to 'out' himself to his own father before a nasty blackmailer delivered the announcement.
Nobody should have to hide their gender, they do not have a choice anymore than they could choose the colour of their eyes.
I have had dear friends who lost their marriages to such a declaration, even when I arrived here in Nanaimo there was a atmosphere of secrecy about gender.  This is a situation where knowledge is a wonderful thing, ignorance cannot be an excuse for allowing prejudice.
Children honestly know more that many parents, and kids with questions about their own gender deserve the support and unconditional love this information offers.
I am open to any further questions you may have about my values and how much I love children.
Patricia(Patti)Grand
250-323-3113
================
Jessica Stanley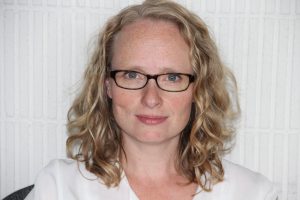 Describe yourself and your experience.
I am a mother of 3 elementary school-aged boys and am deeply committed to public education. I was elected School Trustee in North Vancouver in 2014 and remained committed to the role even after my family moved to Nanaimo in 2017. My voting record of being classroom-focused in my budgeting choices, supporting inclusive schools, and increasing transparency is strong. I also have a PhD in clinical psychology and have worked as a university instructor and as a clinical working with at-risk youth. I've worked with youth who thrived in the school system and with youth whose needs were not meet by the school system. As a clinician, I learned the complexity of class composition issues and the role of mental health, giftedness, and intellectual disabilities in the classroom. My experience taught me the importance and cost effectiveness of early assessment and intervention. By profession, I am a listener and value multiple points of view in decision-making and conflict resolution. I am a tireless advocate for more classroom resources, more support for students with special needs, and a better learning environment for all children
What prompted you to run in your School District?
My original run for trustee was motivated by my concerns about underfunding of our classrooms. In my work with at-risk youth, I noted the high prevalence of learning disabilities and realized that when we don't meet kids' needs in our schools it has greater costs in the long run.
I am running in Nanaimo-Ladysmith public schools because I feel that my experienced, yet fresh perspective is useful in the governance of our school district.
Do you live within the District you are hoping to represent?  Yes
Do you have a website or Facebook page where people can get more information about you and what is it?
https://www.facebook.com/jessicastanleytrustee/
==================
Stephanie Higginson – Incumbent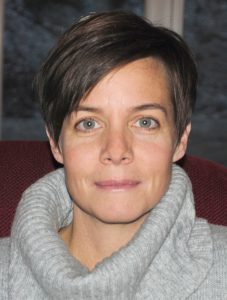 Describe yourself and your experience.
I am a parent of two school aged children who are attening elementary school in the Nanaimo Ladysmith Public Schools district.  I am a former secondary school teacher with an MA in Educational Studies from the University of British Columbia.  I am also the Vice President of the British Columbia School Trustees Association (BCSTA).  I am the current Vice Chair of the Board of Education.
What prompted you to run in your School District?
I was originally prompted to run as a result of a school closure process in my own community.  Through that process I decided that I wanted to use my experience and my voice to work for positive change throughout the whole district.  I am now running for a second term because I believe we have made a lot of tough decisions that have allowed the district to begin to focus resources directly into student learning.  I would like to continue that work as I believe in the direction the district is moving.  Furthermore, we have moved our relationships with our stakeholders and local governments, including our First Nations partners into much more positive areas and I would like to continue to be a part of making these relationships even stronger and more positive for our students.  Finally, I also believe that public education needs strong and dedicated advocates and I would like to continue my work at the provincial level with BCSTA to ensure that public education remains a key priority for any government.
Do you live within the District you are hoping to represent?
Yes.
Do you have a website or Facebook page where people can get more information about you and what is it?
==================
Hunter Ehrismann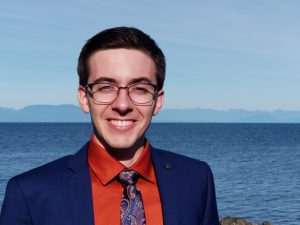 Describe yourself and your experience.
I am a Computing Sciences student attending Vancouver Island University in Nanaimo.
What prompted you to run in your School District?
I was disappointed that the position of student trustee was never implemented in Nanaimo-Ladysmith. Both the current and previous board discussed the creation of this position and unfortunately both times it never materialized. I've looked into the benefits of student trustees in Ontario and think it would be a great asset in our district.
I also believe we need to do a much better job of acquiring funding for capital projects in our district. This is the responsibility of the entire community – to be passionate about education, and –  to demand our representatives ensure our district receives its fair share of funding. Trustees need to be getting voters excited about education funding.
Do you live within the District you are hoping to represent?
I live in and am a graduate of this district.
Summary of platform
– We must obtain more funding for capital projects. Our district has not received its fair share.
Trustees must be strong advocates for the allocation of more funding for capital projects in our district. This is an area where Nanaimo-Ladysmith has historically suffered. Changing this will require mobilizing voters and driving the discussion regarding education funding in the district.
If we are unable to obtain fair capital funding then we should work to change the system of capital fund allocation. Our district is not the only to suffer under this system. In collaboration with other districts, through the BC School Trustees Association, we should lobby for changes to the fund allocation system.
– We must improve engagement with our partners. A healthy relationship founded on mutual respect is necessary.
Meaningful engagement with our partners and stakeholders is required if we want to avoid consultation fatigue. A collaborative approach means all partners are listened to and having their concerns heard.
Bringing students into the boardroom by reinstating the district student council will provide a unique perspective. There is no one better to inform us about the barriers to success that students are facing than the students themselves. I would also support the creation of the position of student trustee. Student trustees have done incredible work in Ontario where every school board has at least one.
– We must continue supporting safe and inclusive schools that are conducive to learning.
The district has done some incredible work in the development of its inclusionary policies. I would continue to support these policies and also seek student input so we can continually improve the policies and gauge their effectiveness.
Do you have a website or Facebook page where people can get more information about you and what is it?
=====================
Scott Kimler – Incumbent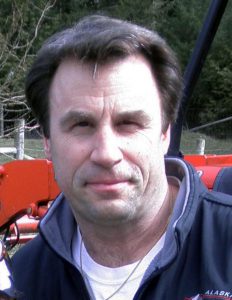 Describe yourself and your experience 
I am a geophysicist by formal training (B.S. Geology '81 University of California – Davis & M.S. Geophysics '83 Pennsylvania State University). I worked for nearly 20 years for oil companies in the U.S. and overseas: as a Project Manager for multi-million-dollar seismic surveys in California & Indonesia; and I was part of a 10-person evaluation team that successfully helped an oil company purchase an oil field for $3.6 billion USD. I retired from the oil industry in 1999.
I am now semi-retired and seeking a second term as a trustee. I know that the school board benefits by having intelligent, professional members possessing critical thinking skills and business acumen who are also team players and have the time to commit to the job. I am engaged, committed, honest, sincere, and hard-working. I work as part of a team to make the best decisions to tackle the variety of challenges facing the district – all with a goal of making SD68 the best school district it can be and to improve student success.
I have one teenage daughter in a district secondary school.
What prompted you to run in your School District? 
I started paying attention to the school board when my community secondary school was slated for closure. I learned that for several years, the district had been operating under a deficit budget and the 2013/14 school year was no different, operating at nearly a $3-million-dollar loss [ Pg 4, "Net Revenue (Expense)" ]. Relationships with stakeholder groups were poor. "Consultations" with parents involved police presence and trustees refused to answer questions or meet with parents. The First Nations were so unhappy that they took the school district to B.C. Supreme Court over lack of consultation. The facilities plan called for the closure of several south-end schools and a commitment to bus – in perpetuity – whole school populations. It just didn't make any financial (or academic) sense.
I'm not political and I generally don't care for politicians, so it is ironic that I have become one! I remember thinking, "Gee, If I don't put my name forward, who will?" It's not a particularly fun job, but it is important work. In doing my trustee duties, I leave the politics to the politicians and focus on doing what I think is best for students and the school district as a whole. The result is that we're in a better position today than we were 5 years ago. We are now living within our means and operating in the black. We have improved relationships with our First Nations partners and became the first school district to make "Reconciliation" part of ourschool board strategic plan. We have more work to do and I hope voters select a good team of 9 trustees to carry on this important work.
Do you live within the District you are hoping to represent? 
Yes. I live in the Yellowpoint area in the south of the district.
===================
Lisa Marie Barron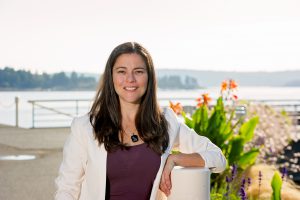 Describe yourself and your experience:
I am a former employee, mother of two, and graduate of Nanaimo Ladysmith Public Schools (NLPS). Most recently, I have experience in NLPS in the position of Community Schools Coordinator and previously worked as an Educational Assistant supporting students in various settings including French immersion, skills for life, secondary and elementary schools.
I currently hold the position of coordinator of a Vancouver Island Health and Wellness Network and have experience in the public and private industry including non-profits, banking, and as a self employed community developer. I am a graduate of Vancouver Island University with a Bachelor of Arts degree in sociology and psychology and am pursuing my Master of Arts in Community Development.
What prompted you to run in your School District?
I am running as I am confident that I have the skills, experience and passion to be successful as a voice on the NLPS school board. I am deeply invested in the success of all students in the district and have the combination of front line and leadership experience required to understand and advocate for positive change that aligns with the complex needs of our students, educators, staff and communities.
Do you live within the District you are hoping to represent?
Yes, I am a resident of the district I am hoping to represent. I am a mother in the district with one child in elementary and another in secondary school.
Do you have a website or Facebook page where people can get more information about you and what is it?
My website is lisamariebarron.ca and my trustee Facebook page can be found at @LisaMarieBarron2018
==============
Elaine Wilkinson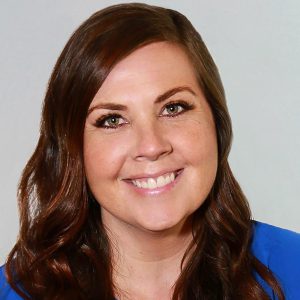 My platform is simple. I believe in a safe and inclusive learning environment for ALL students. I have no personal agenda coming into this. It's important to me that I remain openminded and listen to the people and their needs and concerns regarding education. I'm passionate about setting our kids up for success in life, whatever that looks like for them, and I want the opportunity to support them to make that happen.
I am a 45 year old mother of 2 wonderful boys aged 17 and 20. Both boys have been a part of the Nanaimo/Ladysmith School District throughout their schooling and my youngest is graduating this year. I have been involved in the Parent Advisory Council (PAC) at their schools as well as volunteering for fundraising and graduation activities.
I've been a realtor for 11 years now but I also had a 13 year career in the School District before that. I graduated from Malaspina University/College (now VIU) with a Bachelor of Arts degree in Child and Youth Care. For my practicums, I ran a peer mentoring program at Georgia Avenue School and worked with teen moms at VAST.
Once I graduated, I worked at Northfield Alternate School as a Child and Youth Care Worker for 6 years. At first I was hired under contract through Nanaimo Family Life Association and I was a member of BCGEU. A few years later, the School District took over the contract and hired me internally through CUPE. My position allowed me to work closely with everyone within the school system. Teachers, support staff, counsellors and administration.
Then I moved on to spend 6 years at Ladysmith Secondary School as their Child and Youth Care Worker. During this time, I was also a member, and then the Chair, of the Ladysmith Youth Advisory Coalition as well as working with Parks and Recreation to coordinate their Youth Centre and helped revamp their youth programming.
My other volunteering positions over the years have consisted of helping at my local church, managing my boys' hockey teams and I currently co-chair the Ladysmith Tour de Rock committee. If elected, I will take a step back from my other volunteer commitments to focus on being a fully involved and informed School Trustee.
I believe that my background and knowledge will allow me to make an informed decision with a great awareness of the impact it will have on our students and I will always strive to do what is best for them. I feel like I have some insight and skills to offer the role of Trustee. Please consider voting for me; Elaine Wilkinson. Just remember…."bottom of the ballot"!
I live in Ladysmith so yes I'm living within the district that I hope to represent.
My Facebook page is:
================
Tania Brzovic – Incumbent
 I've served one term as a trustee. I have a background in child & youth  care and psychology, along  with 2020 years experience in advocacy.
I believe every child has a  right  to a quality education in a strong,, public system. Wee need people who understand the system and who will advocate for stable, adequate funding. We need a strong board who will represent the values of the community as a whole. With my experience I believe I  can  be an effective  contributor to the next Board.
Yes, I live within the boundaries of the school district; I have lived in Nanaimo all my life.
================
The following candidates have not responded to our request for information:
Jennifer Clarke
Chantel O'Neill
TerryLynn Saunders – Served prior to 2014
Jen Skogland
Marilyn Sullivan
Matt Szeler