In the run-up to the civic election we asked City of Duncan mayoral candidates some basic questions:
Describe yourself and your experience.
Why did you decide to run for the mayors' chair?
What do you think are the most important issues in Duncan?
Do you live in Duncan?
Do you have a website or Facebook page where people can get more information about you and what is it?
We have posted their answers, verbatim, in the order they were received, below.
================
Sharon Jackson – current councilor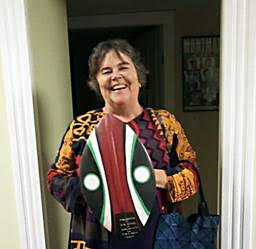 Describe yourself and your experience.
I have been on council for 22 years. I have the history, the understanding, and my belief that Duncan is the best small city in Canada. No one else has that long corporate memory. I am passionate about Duncan. During an election in which there are so many changes, it is important to vote for those who have experience.
Why did you decide to run for the mayors' chair?
I am a strong community advocate and I am not afraid of making unpopular decisions if it is in the best wishes of the people who live in here. I am deeply sorry to see our mayor go, but in his place, there should be someone who has the experience to fill his shoes.
What do you think are the most important issues in Duncan?
Continuing neighbourhood communication. Parking Downtown.  Figuring out how we can encourage development without destroying neighbourhoods and without making our fees and charges so overwhelming that developers will overlook Duncan. Listening more carefully to the business owners on the TCH. Affordable housing.
Do you live in Duncan?
I recently had to move because I could not maintain my property alone. I live 5 minutes south of Duncan but I lived there and paid taxes from 1994-2017.
Do you have a website or Facebook page where people can get more information about you and what is it?
https://www.facebook.com/sharonjacksonformayor
=================
Martin Barker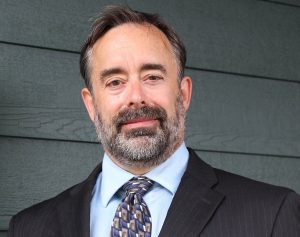 I am a professional who lives, pays residential tax, provides a rental opportunity, works at my own business which employs over a dozen people at my health clinic, Cowichan Wellness, within the city of Duncan.  I have past managerial experience operating multi-million dollars retail liquor outlets for the Alberta government in the 80 and 90's and 11 years of blue collar work in the Crofton Mill (groundwood department) before completing an 8 year professional degree.  I was also a Duncan city councillor who was willing to take principled stands and ensure that every opinion was heard in debates.  I have a fairly extensive history of volunteer service in the community, 7 years as a volunteer chiropractor at the Warmland house, organized and participated in the  'dunk a doc' dunk tank fundraisers for the United Way, past director on the local Cowichan Legion board, past instructor of Jujitsu at the Hiiye'yu Lelum Society House of Friendship and past director on the Downtown Business Improvement Association among others.
I am running for Mayor for several reasons.  Most significantly, I have a vested interest in the community!  As an employer, resident, and worker I need the city to flourish-that means a vibrant downtown, affordable and available housing, accessible parking, a safe community.  Duncan is the cultural/business centre of the Cowichan Valley and must work to maintain that status.  I also have extensive managerial training and experience, a strong work ethic, a calm demeanour, and a strong capacity toward team building making me a very strong candidate for the position of Mayor.
There are so many issues facing Duncan right now:  the opioid crisis and its concurrent issue of discarded needles, crime and homelessness, affordable and available housing, updating infrastructure, controlling taxes (especially at the CVRD level), solidifying the downtown core as the cultural centre of the Valley, creating a 'customer service' oriented city hall among many others.
As the only Mayoral candidate who lives in Duncan I am hoping residents will want one of their own leading the city on October 20th!
Facebook:  Martin for Mayor
Instagram: votemartinformayor
Phone 250 709 5774
===================
Michelle P. Staples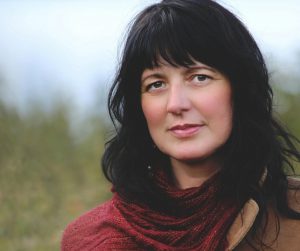 Describe yourself and your experience.
Fourteen years ago I became a mother and shortly after I became an independent mother; a situation I never imagined would happen to me. These experiences made me stronger, kinder, and fuelled my commitment to ensure that our incredible city is a place where we can raise families well.  In Duncan  we have the ability to experience a good quality of life and experience a strong economy. It's a place where we can get to know people in local businesses, where we have access to medical care, child care, have relationships with our neighbours and can openly communicate and access elected leadership.
My academic background is in business administration. I have an advanced degree in applied communications and have done extensive work in mediation/facilitation. At the end of the day though, where I've learned the most has been outside the halls of academia: working in the community.  For over 20 years I've worked in a wide variety of sectors including:  community development, project management, economic development, agriculture, education, employment, affordable housing, emergency response, youth leadership, and tourism. I have extensive relationships in this region and strong networks with people of all walks of life and political stripes. To this day I remain steadfastly non-partisan.
Many of the projects I work on are complex and involve people with diverse backgrounds.  I work towards find solutions with those holding opposing views and visions. It takes work, dedication, patience, listening, and respect to find success. I've learned that when titles, memberships and affiliations are stripped away, we all want the same thing for our children and community: for people to succeed in their lives, to be safe, happy and healthy.  For me, that is worth working very hard for.
Why did you decide to run for the mayors' chair?
For the past seven years I have served on council. Mayor Phil Kent has been a mentor and a guide to me and I have a deep appreciation for his years of service to the community. When he announced he was not going to run this time,  I asked him to be honest with me about my aspiration to run for Mayor.  I was met with his encouragement.  After the amalgamation vote, it was the encouragement from the people who live here, work here, own businesses,  that inspired me to put my name on the ballot.
Ultimately though, I'm running to be Mayor because I love this place. I love the people who live here, the land around us, the way the sun meets the mist in Somenos Marsh when it rises in the morning, and the rivers that connects us including the cultural importance to the Cowichan people. I see the beauty that is here and I see the potential of this city to be even more vibrant than it has become, to be even more successful, to work through the changes and the challenges that have begun to impact our lives the past few years, and to leave no one out of the discussions required to create the solutions we need at this time and for the future.
What do you think are the most important issues in Duncan?
The top three themes I am hearing from people are:
Housing affordability and availability: working towards solutions will ensure that our housing needs are met. This is an economic issue because housing ensures business ability to retain employees and develop new business opportunities. I currently sit on the Cowichan Regional Housing Coalition which has representatives from all local governments, First Nations, Island Health, Emergency services, RCMP, Mental Health and many, many others working on solutions to creating affordable housing. It is based on the proven Housing First Model.  I have been at the table and in the community  have plenty of ideas to bring to the council table on how the city could take action successfully.
Traffic congestion on the highway as well as the impact of current developments proposed for Maple Bay. We need a robust transportation vision for our community so that neighbourhoods off the highway aren't made to deal with the lack of adequate transportation infrastructure.
People need practical solutions to deal with the impacts of homelessness, mental health and addictions. I currently sit at the Community Response Table, made up of people from health serves, policing and local government and would increase the role of the City's participation at this table.  Here I can most effectively inform citizens about the actions that are being taken, share facts and work with the fears and concerns that are emerging.
Do you live in Duncan?
When I was first elected to council in 2012, my home was in the Cairnsmore neighbourhood.  I was a single mother then and we lived  with roommates in order to afford the cost of renting a family home. A couple of years later my partner and I decided it was time to look for our own home to purchase together. We spent over eight months looking in Duncan for a home that we could afford that was large enough to support the needs of our new blended family but, were unsuccessful – so I'm personally aware and have been impacted by the housing challenges.  We live one minute from my old address on Cairnsmore. Now I find myself with a Duncan address, paying water to Duncan, on Duncan sewer but   living in North Cowichan. Because I have long worked in Duncan, we like to joke that we are dual citizens, but that Duncan is our home.
When the amalgamation vote took place we voted no because the City of Duncan has its own identity, and that is one worth protecting, celebrating and making stronger.  In fact, now that the amalgamation vote is finally behind us, it finally feels like we can get on with things at the City, and work together to build the future of our dreams. See my article on why I voted no here. Find out more about my thoughts on this topic here.
Do you have a website or Facebook page where people can get more information about you and what is it?
Website: www.staplesformayor.ca
Facebook: search: staplesformayor
===============
The following candidates have not responded to our request for information:
Daniel R. Helmer