The Nanaimo Ladysmith School District Superintendent is reporting enrolment numbers from the end of September.
Scott Saywell ran through the numbers for trustees.
"The total is 14,412 in 2017, and this includes all students, and then for 2018 you see 14,716 which is a net increase of 304 students from September last year."
Saywell said there were a large number of children from Alberta, "the lower mainland, mid Vancouver Island, of course, other places in B.C., and really every other province is represented, a significant number for Ontario. Outside Canada, a good number of people here have work or study visas with children in our system."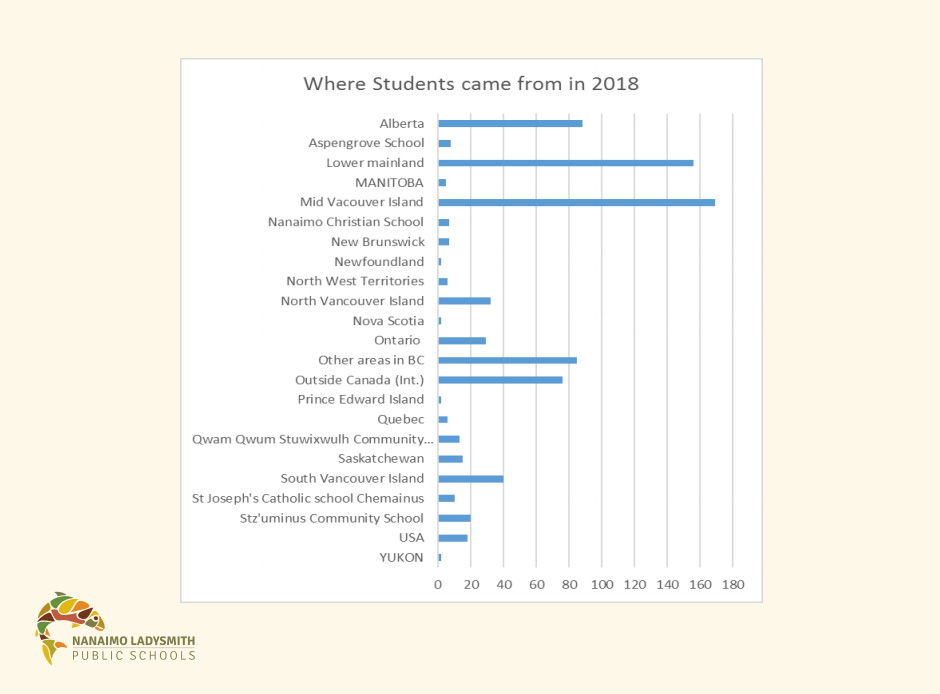 (Slide from Scott Saywell presentation)
To accommodate the increased enrolment, Saywell says some staff were shifted to other facilities, computer labs were converted, new portables were added and others were moved around within the District.
Going forward, there will be some computer lab conversions, another portable brought in to Departure Bay and some more staff will be shuffled out of facilities to make room for classrooms.