In the run up to the civic elections we asked candidates a couple of basic questions:
Describe yourself and your experience.
Why did you decide to run for a seat at the council table?
What do you think are the most important issues in the CVRD?
Do you live within the electoral area in which you are running?
Do you have a website or Facebook page where people can get more information about you and what is it?
Their answers are posted below, verbatim, in the order they were received.
====================
Lori Iannidinardo – Director for Area D (Cowichan Bay) – Incumbent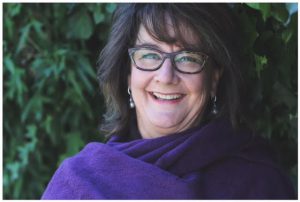 I am pleased to be seeking re-election in Area D – Cowichan Bay 
on 

October 20th

.
I am ready and willing to continue to serve my community and proud of these achievements for our community and my role in:
• guiding the community in the creation of a new Official Community Plan (OCP) and in holding a design charette on parking, walkability and other important issues in Cowichan Bay Village
• chairing a commission working with youth to develop a youth lens for the CVRD
• supporting the development of new sustainable businesses in Area D
• leading the way in establishing eelgrass protection in the Cowichan Estuary by collaborating with federal and provincial governments to create a Vessel Operating Restriction Regulation in the estuary and by continuing to advocate for federal action on the removal of derelict vessels
• working with multiple agencies to protect our water, watershed, our agricultural lands, and in advocating for affordable housing solutions that work for our community.
I have grew up in the Cowichan Valley and I live in Cowichan Bay for 34 years now.
Contact me at 250-748-0152
==================
Mike Wilson – Director for Area 'C' (Cobble Hill)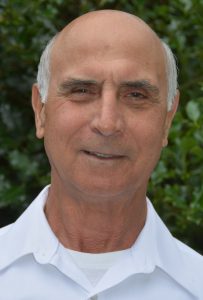 1)     Describe yourself and your experience.
My Family
I am married to Barbara, a State Registered Nurse (UK) and we have two children and five grandchildren.   Barbara and I and our children immigrated to Canada from England in 1993. We lived in Sidney until we moved to our Cobble Hill home in 1999
My Career
My career in the British Merchant Service began with P&O Cruises as Radio/Electronics Officer after which I transferred to Cable and Wireless, Marine Division where I attained the rank of Chief Cable Engineer, Digital Fibre Optics. As an integral part of my career and professional progression I have been trained in budgeting, contracts, negotiation, planning, financial accountability and public relations.
I formed Pacific International Cable Consulting Inc. in 1999 and my services have been involved in planning, installation and maintenance of transoceanic long and short-haul, high-capacity, digital fibre optic systems from conception to in-service completion.
My Community
I volunteer for the Salvation Army Christmas Kettle Campaign and for the South Cowichan Community Policing (Friendly Phones).
I am a member of the Area C, the Cobble Hill Advisory Planning Commission, the Rotary Club of South Cowichan, the Shawnigan Cobble Hill Farmers Institute and Agriculture Society and the Cobble Hill Association of Taxpayers
2)     Why did you decide to run for a seat at the council table?
I and many others I have spoken with, are not happy with what has been done, or more importantly, not done, by the incumbent Regional Director. I believe that I can do a far better job for the community that what has been the case over the past four years
WHAT DO I BELIEVE IN?
WHAT WILL I STRIVE FOR?
I WILL use my business experience to promote financial responsibility in the Board's budgeting process.
I WILL respect taxpayers and their ability to pay when reviewing and approving the budget.
I WILL provide honest, open, accountable area governance and responsive communication to address resident's concerns.
I WILL listen with care, consult regularly and work with residents to ensure the best possible decisions are made for our community.
I WILL ensure that my vision matches the community's needs and is one that residents' and taxpayers support.
I AM a strong supporter of all businesses that provide employment throughout our community.
I BELIEVE that the board should not support expanding services into areas that are already funded or administered provincially or federally.
I WILL address these important issues the residents of Cobble Hill.
3)     What do you think are the most important issues in your electoral area?
The decisions made by local government directly impact our community and our quality of life and past boards have viewed their constituents, not as a community to be served, but as a limitless resource.
Historical tax increases at all levels have been well above the rate of inflation and fiscal prudence is a must for our elected representatives if fixed or low income, vulnerable or 'at-risk' members of our community are going to be able to remain comfortably in their family homes.Environmental policies at all levels are necessary in order to protect our ecosystems. The policies attempt to prevent harmful effects on the environment caused by human interaction as well as making sure that changes in the environment do not have harmful effects on humans.
In addition, I believe that the concerns that we all share regarding the changing environment, particularly the water we drink and the air we breathe are of incalculable concern to all residents.
I will make protection of environmental values a high priority
Should situations arise which impact the delicate environmental and ecological balance, I will work closely WITH ALL STAKEHOLDERS in the community in order to find a solution
I also commit to advocate on behalf of Cobble Hill residents on environmental issues that are within the mandate of higher levels of government and to ensure the groundwater wells in all areas of known concern are monitored for nitrate and other forms of contamination.
4)     Do you live within the electoral area in which you are running to represent?
Yes
5)     Do you have a website or Facebook page where people can get more information about you and what is it?
WEBSITE:          www.mikewilson4cobblehill.ca
e-mail:              [email protected]
Cell:                 (250) 701 7474
====================
Alison Nicholson – Electoral Area E (Cowichan Station/Sahtlam/Glenora) – Incumbent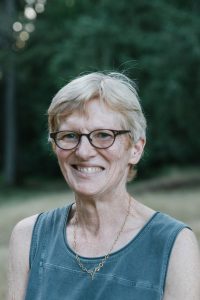 Describe yourself and your experience.
I am an ecologist, farmer, and grandmother, and have had the honour of representing Cowichan Station/Sahtlam/Glenora for the past four years. I love the Cowichan Valley and our communities. Helping transform Cowichan Station's beloved former school into the "HUB", I have seen what can be accomplished and overcome when people have a voice and involvement in building a liveable, sustainable community. As well as my community experience I offer a broad base of knowledge and professional work experience in the natural resources management sector.
Why did you decide to run for a seat at the CVRD Board table?
This is a time of great change. I believe that a community working together is the most powerful force there is for positive change. We need to draw on the wisdom, ideas of local people to shape our future. First Nations reconciliation is also an essential journey that will take time and the commitment of all of us. If elected I will build on my experience to champion citizen involvement and empowerment in solving our region's issues.
What do you think are the most important issues in your electoral area?
Water:  Once again by early July volunteers had spent 100s of hours rescuing baby salmon stranded in drying side channels of the Cowichan River while the Koksilah River, which runs through the heart of Cowichan Station, was only knee deep and residents were being asked to significantly cut back their water use. This has been the proverbial "death by a thousand cuts". We need to manage our precious water and watersheds differently if we are to adapt to the intensifying droughts and storm events coming our way.
Population growth: Our region is experiencing rapid growth.  Area E, which hugs the urban core, will be increasingly challenged to protect green spaces that are both beautiful and essential to our health and standard of living. The Agriculture Land Reserve has gone along way to help protect our farmland from sprawl. However, forest land is not offered the same protection so we must plan carefully or we will lose our rural character. Development pressure is also affecting affordability in Area E and throughout the region.  I want our children to be able to afford to stay in the valley. I want people living on low incomes to have secure, safe housing so they are more able to find and keep jobs, pursue education and maintain their health.
Safer, more enjoyable transportation options: Walkable, bikeable, livable roads contribute to our enjoyment, health and community connectedness as well the heath of the environment. Our roads are managed by the province for vehicles only. Brave (or foolish?) people choosing to walk or ride down our roads are faced with narrow, uneven or nonexistent shoulders; there are no roadside paths.
Do you live within the electoral area in which you are running to represent?
I live in Cowichan Station on the border of Area E in the Shawnigan area.  We are cut off from the Shawnigan (Area B) community by the Koksilah River and are very much a part of the Cowichan Station community.
Do you have a website or Facebook page where people can get more information about you and what is it?
Facebook Alison nicholson Area E
=============
Loren Duncan – Electoral Area E (Cowichan Station/Sahtlam/Glenora – served prior to 2014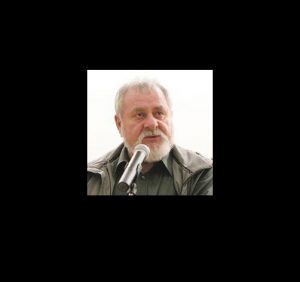 The most important issues within Electoral Area "E" are the unfolding Official Community Plan review and what I and some others see as an over exuberance which is producing a unworkable draft document. Please see my Facebook page in regards.
I am aligning my position with CVRD planning staff directions.
The strife between the Cowichan Fish and Game shooting ranges in Glenora and local residents is ongoing.(noise, bullets, etc.)
I propose supporting the building of an indoor range with $150K of upcoming Federal Gas Tax monies, the $150K being 'seed money' to start the long process this will all take.
As well I propose using ~$500K of said gas tax monies to seismically upgrade the Sahtlam Fire Hall.
I live on a property divided by the boundary of Area "E" and Area "F".
I pay property taxes within Area "E" and can and do vote in Area "E"
www.facebook.com/loren.duncan.94
Phone 250-746-0240
================
Gail A Dawson-Russel – Candidate for Electoral Area I (Youbou/Meade Creek)
Describe yourself and your experience.
In 2003 I achieved my CPA, CMA accounting designation with honours.  I have an extensive 40 year admin and finance background with government, public and private industries. In 2008 my partner Max and I bought our home on Youbou Road, where we now operate a CPA/CMA licensed practice, in addition to Lake Cow Storage.  I have great communication skills, am an experienced negotiator, with success in securing government grants.  Please see my Facebook page for further details.
Why did you decide to run for a seat at the council table?
I am concerned about the current Leadership being provided to the residents of Area I, and feel I can do better.  My CPA/CMA education and extensive experience gives me the skills and qualifications needed to serve Area I residents well.  I want to bring a higher level of social, environmental and fiscal responsibility to the council table.
What do you think are the most important issues in your electoral area?
1)         Safe Affordable Housing / Low Cost Housing in the Area and Region:
Our young families and seniors need affordable housing options now.  Local government needs to address this issue with immediate solutions.  I fully support the establishment of a CVRD service related to safe affordable housing in the region.  However, I am not convinced that the Cowichan Housing Association (CHA) is the right group to give control of these funds.  I still need to understand why we would spend our tax dollars, and possibly years, to develop the CHA.  There appears to be other organizations with the necessary resources to fulfil the mandate of getting 'bricks and mortar' projects underway now.  The need is great.  The need is urgent.  We need to find lands, developers and funds to build low cost/affordable housing options in the near future, not the distant future.
2)         Water Protection and Management:
As the region grows it will be vital that we know where our water resources are and capacities, to allow for optimum planning opportunities. I support the proposed CVRD water referendum. In so saying, I want to assure Area I that this referendum does not include the replacement of the weir or meters on wells, if these happen they will be separate referenda.  This water referendum is related to the protection and management of the regions water resources, including riparian and wildlife habitat concerns.  This new CVRD service will also open up further provincial and federal funding available related to water services.  Our regional constituents need to support this initiative, and then hold the CVRD accountable as these funds are spent.
3)         Economic Development:
There are far too many commercial spaces sitting vacant throughout the region. We need to determine and confront barriers to entry. Local government need to find options for encouraging businesses to come to the Cowichan Valley.  There is an excellent tourism initiative underway in the region for biking/hiking experiences.  I encourage Area I to support this opportunity as there are benefits for both the area and the region.
Do you live within the electoral area in which you are running to represent?
Yes.  I am running for Area I Director – Youbou/Meades Creek.  My partner and I have lived on Youbou Road in the Meades Creek area for more than 10 years, we have semi-retired here and plan to stay.
Do you have a website or Facebook page where people can get more information about you and what is it?
Yes, I have a Facebook page:  www.facebook.com/gail.4.areai.com.  I invite you visit my page to follow my Area I campaign.
===================
Klaus Kuhn – Electoral Area I (Youbou/Meade Creek) – Incumbent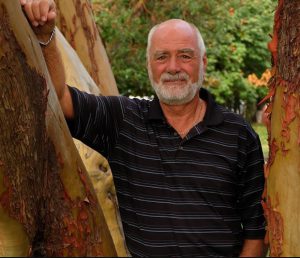 Biography
Now retired, my professional career as a banker / financial planner has taken me to postings in Germany, Switzerland and Canada. Now a proud Canadian Citizen, living in Youbou, I enjoy a vast array of outdoor activities especially those that have me in and on the water of Cowichan Lake.
Why did you decide to run for a seat at the council table?
As Incumbent Director, I look forward to serving our Area I (Youbou/Meade Creek) for another term.   I wish to continue championing forward thinking CVRD programs that stand up to the scrutiny of fiscal responsibility.
What do you think are the most important issues in your electoral area?
I see the most important issues for Area I as:
The development of the Youbou Lands property
Environmental and Climate issues such as the Water Storage, sufficient annual waterflow in the River, slope stability on the Youbou hillside.
Improvements to Mile 77 Park (Picnic shelter and beach access).
To host public meetings to modernize the Area I Official Community Plan, together.
I have lived in Youbou for 18 years. I'm an active volunteer and am presently serving my second term as CVRD Director for Area I (Youbou/Meade Creek)
My Facebook page is, klausfori, and can be found at
https://www.facebook.com/klausfori
======================
Murray McNab – Area H (North Oyster/Diamond)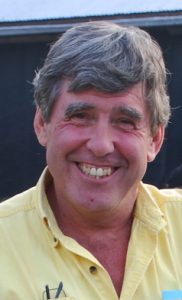 1 – I am 60 years old and have lived in Area H, for over 55 years.
Over my working career, I have been employed by a mining company, two Civil Engineering companies and spent seven years with the Municipality of North Cowichan(engineering department).
Since we first opened in 2002, I have slowly built up my business, MCNAB'S CORN MAZE, in Yellow Point.
Over the years, I have volunteered as a member of the Area H Advisory Planning Commission, Parks Commission and the North Oyster Fire Department. I was also a member if the Nanaimo Airport Commission Board. I was also, one of the founding Directors of the North Oyster Community Centre, contributing time and money to see this project completed.
2 – I decided to run for a seat at the council table for 2 reasons.
First, the incumbent has been in the position for 22 years and it is time for a change.
The Second reason, is the complete lack of communication between the current Director and the tax payers if Area H, with regards to projects and purchases that affect the all of us in Area H.
3 – I believe that the 2 most important issues in Area H are; one, communications between the taxpayers and residents of Area H and the CVRD representative (Area H Director).
We have been kept in the dark, regarding the addition to the North Oyster Fire Hall and the recent purchase of an island, in the Ladysmith Harbour, by the CVRD.
Second, the protection of our fresh water supply and the near by aquifer that is sure to be future water supply.
4 – Yes, I live in the Electorial Area, which I am running to represent.
I can also be reached thru the MCNAB'S CORN MAZE web site, as well as by phone, any time, at 250 738-2063.
=====================
Rod Smith – Candidate for Electoral Area G (Saltair/Gulf Islands)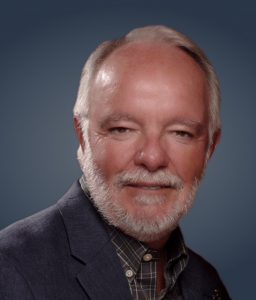 I am married with two school age children who live at home with us in Saltair (area G) where we have lived for thirteen years. I have thirty-eight years of senior management experience in some our country's most respected organizations: BC Children's Hospital Foundation, the Nature Conservancy and the Duke of Edinburgh's Awards to name a few. Recently I was the Executive Director for the Ladysmith Maritime Society.
Area G needs strong, experienced leadership – leadership that can unite the community, deal effectively and rationally with the issues and establish a vision for Area G for the future. Uniting the community is my top priority.
We enjoy wonderful drinking water in Saltair from Stocking Lake. Recent changes in the regulations on drinking water means we need to move to a filtering system or ground water or partner with Ladysmith. There is a price tag associated with all options. Over the past thirty-eight years of leadership I raised millions of dollars for infrastructure and programming. Attracting grant money to help us make this change is a key priority.
One of the joys of living here is the proximity to the ocean.  But the waters of the Salish Sea and the 125 at risk species are under tremendous threat. The Southern Resident Killer Whales are on the brink of extinction. Pollution, habitat loss, climate change, vessel traffic and other threats are taking a toll on our way of life. The recent expansion of freighter anchorages off Saltair and other communities has completely changed life for many residents. A solutions-oriented approach that considers the entire Salish Sea, and that involves all communities dealing this issue including First Nations is what is needed.
NO WEB SITE OR FACEBOOK PAGE BUT YOU COULD INCLUDE THIS EMAIL ADDRESS: [email protected] AND I WILL SEND OUT PACKAGES.
====================
The following candidates have not responded to our request for information:
Area B (Shawnigan Lake):
Sierra Acton – Incumbent
Bill Savage
Area C (Cobble Hill):
Matteus Clement – Incumbent
Darlene Davis
Area D (Cowichan Bay):
David Fast
Area G (Saltair/Gulf Islands):
Sean D. Jonas
Lynne Smith
Lia Versaevel
Area H (North Oyster/Diamond):
Bill R. Carter
Mary Marcotte