Now Playing
Collective Soul - The World I Know
05:07AM Scott Helman - Kinda Complicated
05:03AM Mr. Mister - Broken Wings
04:58AM Adele - Hello
04:54AM Harlequin - Innocence
04:49AM Hootie and the Blowfish - Hold My Hand
04:46AM Clash - Should I Stay Or Should I Go?
04:41AM Strumbellas - Spirits
04:37AM Def Leppard - Photograph
04:33AM Walk Off The Earth - Fire In My Soul
04:30AM Savage Garden - I Want You
04:26AM Tears For Fears - Everybody Wants To Rule The World
04:21AM Lynyrd Skynyrd - Sweet Home Alabama
04:17AM Duran Duran - Hungry Like The Wolf
04:13AM Finger Eleven - One Thing
04:09AM Aerosmith - Rag Doll
04:04AM Barenaked Ladies - Brian Wilson
04:02AM Sam Hunt - Body Like A Backroad
03:57AM David Bowie - Space Oddity
03:53AM Bruno Mars - Locked Out Of Heaven
03:49AM Wham! - Wake Me Up Before You Go Go
03:44AM Green Day - Holiday
03:39AM April Wine - Sign Of The Gypsy Queen
03:36AM Imagine Dragons - Believer
03:31AM 54-40 - Nice To Love You
show more ↓
show less ↑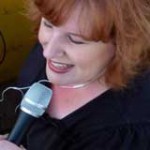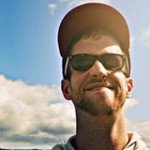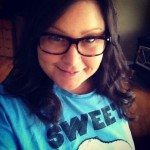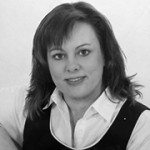 Now Playing
Collective Soul - The World I Know
05:07AM Scott Helman - Kinda Complicated
05:03AM Mr. Mister - Broken Wings
04:58AM Adele - Hello
04:54AM Harlequin - Innocence
04:49AM Hootie and the Blowfish - Hold My Hand
04:46AM Clash - Should I Stay Or Should I Go?
04:41AM Strumbellas - Spirits
04:37AM Def Leppard - Photograph
04:33AM Walk Off The Earth - Fire In My Soul
04:30AM Savage Garden - I Want You
04:26AM Tears For Fears - Everybody Wants To Rule The World
04:21AM Lynyrd Skynyrd - Sweet Home Alabama
04:17AM Duran Duran - Hungry Like The Wolf
04:13AM Finger Eleven - One Thing
04:09AM Aerosmith - Rag Doll
04:04AM Barenaked Ladies - Brian Wilson
04:02AM Sam Hunt - Body Like A Backroad
03:57AM David Bowie - Space Oddity
03:53AM Bruno Mars - Locked Out Of Heaven
03:49AM Wham! - Wake Me Up Before You Go Go
03:44AM Green Day - Holiday
03:39AM April Wine - Sign Of The Gypsy Queen
03:36AM Imagine Dragons - Believer
03:31AM 54-40 - Nice To Love You